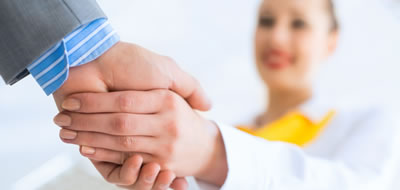 The biggest opportunity for businesses comes from the actions of your employees – not from customers.  Because, let's face it – without employees performing at their peak, customers won't be coming through the door or buying what you are selling.
Treating your team well and having them working on the right stuff at the right time will give you the competitive edge and help you retain the best and brightest employees – and eliminate the rest.
If you need help managing your people processes, you've come to the right place.
By building a solid infrastructure where all employees understand your goals and the rules of the road, you can focus on building your business knowing that you have a full team of dedicated employees behind you.
How Can We Help You?
Quantum Ascendance specializes in providing small to mid-sized employers with people solutions that result in significantly improved employee and organizational performance while minimizing employment issues.
Our commitment to our clients is that we will help them create an environment where employees are excited to come to work and to contribute above and beyond the call of duty to help the company reach its goals.  We work with the leadership team and eliminate the pain of managing employees.
Our human resource services are designed to improve productivity, efficiency, two-way communication and employee morale.
Explore more on how we can specifically help your organization:
Book a free consultation to discuss how we can help you create the business you always wanted and make the money you deserve so you can live the life you really want to live.