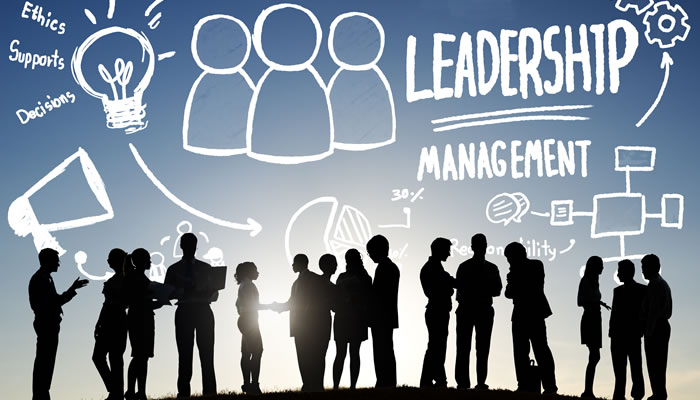 How to Lead Your Employees Through a Better, Brighter 2018
There are consistent expectations from a leader. Whether you're a small business owner looking for help growing your business or you're a manager handling a team, you have people looking to you for direction and guidance.
How you achieve meeting those expectations is the part that changes year after year.
Each year presents different challenges to the workforce. Businesses in all sectors can be affected by macro changes beyond their control, whether it's economic or social based change.
Until 2030, roughly 10,000 baby boomers a day will be turning 65. As they grow older and retire companies need to look not only at replacing them with younger staff but also evaluating whether the position needs to be modified or eliminated.
When you are looking at an employee who is close to retirement don't just take stock of the title and look to fill it. Assess what value the position brings to the business. You may be better suited replacing the entire role rather than just the person filling it.
This involves much more critical thinking and effort but the potential payoff is enormous. What if the role can be automated or added to another employee or team's regular work?
Succession Planning
If you do need to fill it then succession planning can be the answer. If you've planned well and you've been communicating with your employee all along, his/her plan to retire isn't coming as a surprise. And you've already identified the person who is ready to step up and take that person's position.
To assure that you are always ready for a key person to leave your business due to accepting work with another company, going out on their own, becoming seriously ill or retiring, it's important that you have 1 or 2 people being groomed to take on critical roles when needed.
In the case of a planned retirement, a best practice is to allow time for a smooth transition so the person leaving the position can pass on what I call "tribal knowledge" that only someone who's been in the job for a long time possesses. This knowledge about processes, products and key customers goes way beyond any job description or operational procedures manual.
I recommend allowing the retiring employee an opportunity to reduce their work schedule to part-time for the last 1-3 months of employment (if they want to) so they can begin to enjoy retirement while committing to helping his/her replacement get up to speed so the company isn't in a bind when they depart.
Cross-Generational Training
Between 2011 and 2016 smartphone use by adults increased from 35% to 77% and it's still climbing. Smartphone apps have become essential to many businesses for managing their projects and employees.
By using cross-generational teams you prep new employees for highly sought after senior roles and you get to teach some new skills to those who may not even be thinking of retiring yet and want to remain relevant in the workforce.
Smartphones and their associated apps have become essential to regular business practices for many companies. If you yourself are averse to adopting them, then take a fresh look at what's out there and what it can do to make your business run better. It may seem complicated at first but organizational complexity is not insurmountable.
Organizational complexity is a natural occurrence that only seems complex because it involves change. In reality, businesses and business owners are simply adapting to the changing landscape.
In 2018, make it the year you adapt to the new expectations the business world will place on you and work with both older and younger employees with positive goals in mind.
Nurturing Happy Employees
That's the single most important consistent element to leadership that won't change: happiness.
Happy employees will result in a more productive environment. Now look at yourself and accept that a happy leader will be more productive as well.
Embrace the change and challenges it brings.
Adapt to changing environments with structural changes and proactive business decisions. And lead your employees through a better, brighter 2018 with a smile on your face!
Get crystal clear about your growth plans for 2018 and beyond and then set goals aligned with your vision and purpose. Communicate the high-level goals to your team and brainstorm with them to come up with the best ways to achieve them.
Learn how to develop your team using performance discussions around key goals and their career ambitions. Remember that your employees are more likely to help you achieve your business goals when they know you care about them too. And when they understand and buy in to why you do what you do, it's easy for them to see how they fit in to the overall plan – making both you and your employees successful.
If you need help in fully understanding how to work with your team to ensure the greatest business success, please get in touch – I'd be happy to assist.
Business Management, Change Management, Team Management